Paper submission
We welcome your paper submission through our external submission web site. You can access by clicking on the submission button.
Click HERE to download MS word o latex templates.
The IOLTS Program Committee invites original, unpublished and not currently under review submissions for IOLTS 2021.
Submitted papers must be complete manuscripts, up to six pages (the references do not count towards the page limit and references don't have page limits) in a standard IEEE two-column format. Papers exceeding the page limit will be returned without review. Authors should clearly explain the significance of the work, highlight novel features, and describe its current status.
The best accepted papers of IOLTS 2021 will be invited to submit extended versions for an IEEE TDMR special issue dedicated to IOLTS 2021 and Robust System Design
Proposals for special sessions
Proposals for special sessions are also welcomed. Special sessions may include presentations on hot topics, panels, embedded tutorials. Every proposal must include a 150-to-200 word abstract, the name of the organizers and a list of at least three speakers with a tentative presentation title that should be submitted by email to the program chairs (ioltspc@molesystems.com).
If the proposal for the special session is accepted, the speakers will be invited to prepare a paper to be included in the formal proceedings of the conference.
Key Dates
Paper submission: March 30th, 2021
Notification of acceptance: May 12th, 2021
Camera-ready upload: June 7th, 2021
For submission related information, please contact the Program Chairs:
Dan Alexandrescu
RoC Technologies, Grenoble, France
(dan.alexandrescu@iroctech.com)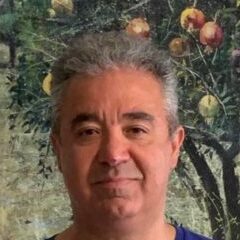 Dimitris Gizopoulos
University of Athens, Athens, Greece
(dgizop@di.uoa.gr)